Sawdust pellet machine
Sawdust pellets are also known as wood pellets and biomass pellets. Sawdust comes from pine, fir, birch, poplar, fruit wood and crop straw. They are excellent raw materials for making pellets. Sawdust pellets are used for burning, barbecue and furnace. They are also applied in industrial boiler and electricity generation plant.
Sawdust pellet making machine is able to mold loose sawdust materials into solid pellets with machinery compression. Molded sawdust pellets features small volume, high density, stable burning effect, long combustion period, which is easy to store and transport. Sawdust pellets are composed of combustible content, inorganic substance and moisture, with little lime ash or pollutant.

Properties of sawdust pellets
The density of sawdust pellets is 1.1~1.4t/m3, heat value is around 4,100±100Kcal/Kg. The heat capacity of 1 ton sawdust pellets equals 0.55-0.6 ton standard coal, or 0.4 ton diesel.
Compared with bulk biomass materials, sawdust pellets have the following advantages.
Sealed in plastic bags, sawdust pellets are convenient to load and transport.
Sawdust pellets appears as solid pellets. With high density and small volume, they are convenient to store.
The volatile content is high, so they are easy to ignite and burn.
High heat value and low water content ensures good combustion effect.
In the ecological sense, burning sawdust pellets achieves zero carbon emission. Besides, its SO2 and NOx emission is much less than diesel, which conform to the standard.

Professional sawdust pellet making machine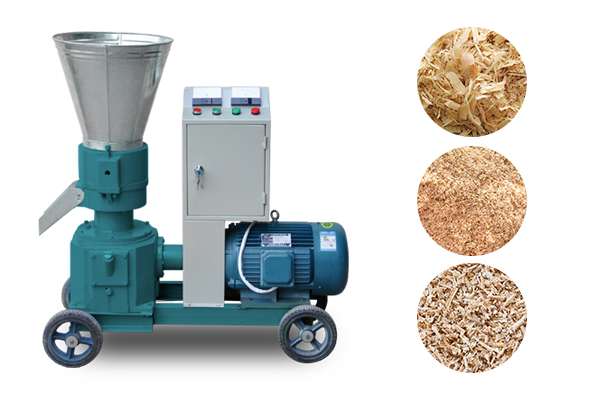 TICO sawdust pellet making machine is able to process sawdust, crop straw, coffee husk, wheat bran, peanut shell and other biomass materials. It adopts flat die structure. The core parts is composed of a rotating flat die and a stationary roller. The flat die is riddled with many holes, into which raw materials are pressed and get formed. There is a knife installed under the flat die that control the length of sawdust pellets.
The drive device of TICO sawdust pellet making machine includes electric motor, diesel engine, gasoline and PTO. Each type covers different capacities. Among these types, electric motor is the most popular one. We can customize the voltage and phase according to your requirement.
Specifications of sawdust pellet making machine
| Model Number | Power (kw) | Output (kg/h) | N.W./G.W. (kg) | Package Size (mm) |
| --- | --- | --- | --- | --- |
| ZLSP150B | 3phase, 5.5 | 50-100 | 95/100 | 800*450*700 |
| ZLSP200B | 3phase, 7.5 | 80-120 | 200/230 | 1050*480*930 |
| ZLSP230B | 3phase, 11 | 120-200 | 290/320 | 1180*540*1000 |
| ZLSP260B | 3phase, 15 | 160-250 | 320/360 | 1240*540*950 |
| ZLSP300B | 3phase, 22 | 250-400 | 350/380 | 1300*560*1100 |

Particularly, TICO sawdust pellet making machine has such salient advantages:
Dry in and dry out. The moisture of raw material should be no less than 13%, according to country export standard. The sawdust pellets made by our pellet making machine looks dry and smooth.
The sawdust pellet making machines adopt different transmission system to adapt to electric motor and diesel engine.
It adopts extruding granulation and polishing technique to improve the pellets quality. The sawdust pellets appears smooth, hard and uniform.
Thanks to scientific and humanized design, our pellet making machine represent low power consumption, high yield and convenient operation.
The shell of sawdust pellet making machine is reinforced by ribs, which lower the possibility of shell fracture.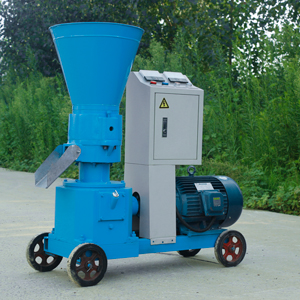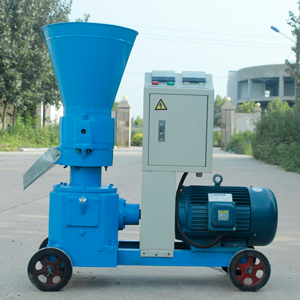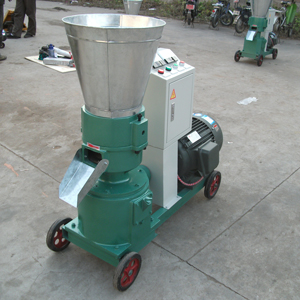 Get In touch Now!
We receive enquiries in English, Español (Spanish), Русский язык (Russian), Français (French) and العربية (Arabic). Our professional team will reply to you within one business day. Please feel free to contact us!