Small wood pellet production line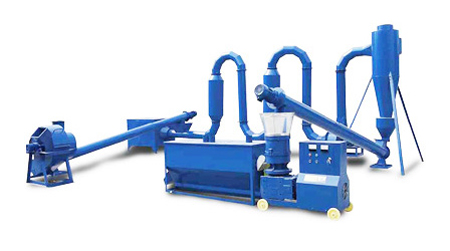 Complete wood pellet plant is used to make biomass materials into wood pellet fuel. The production capacity is from 500kg to 2ton per hour. It is composed of a hammer mill, dryer, conveyor, pellet machine, conterflow cooler, and pellet packing machine, etc.
The small wood pellet production line can accomplish the whole process of wood pellet production, including raw materials crushing, drying, pelletizing, pellet cooling and packing. It applies to various biomass materials such as sawdust, wood chips, wood shaving, crop straw, stalk, rice husk, wheat bran, peanut husk, grass, alfalfa, hay, etc.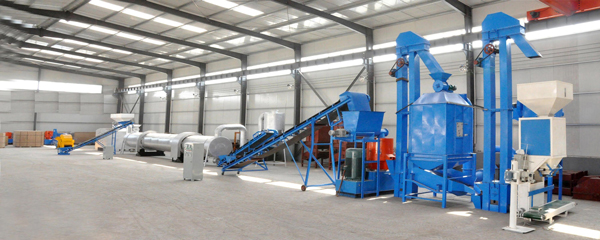 The core part of small pellet plant is the flat die pellet machines. The production capacity of one pellet machine is 200-800kg/h, and you can combine several sets to achieve higher capacity. We can offer solutions of 500kg/h,1t/h, 2t/h, etc. They are suitable for small or medium scale factory, farm and new comers of biomass industry. Small wood pellet plant takes up less space. They are easier to install and maintain, and the cost is lower than large pellet plant who adopts ring die pellet machine for pelletizing.

Small wood pellet plant work flow

500kg/h small wood pellet plant

2t/h small wood pellet plant
Hammer mill for raw material crushing
Hammer mill is used to crush biomass materials such as straw, stalk, grass into small size(3-5mm). For pelletizing, the size of raw materials should be smaller than the hole size of flat die, or they may block the pellet machine and affect the molding rate. Hammer mills can be driven by electric motor or diesel engine, the production capacity is from 200kg/h to 2100kg/h.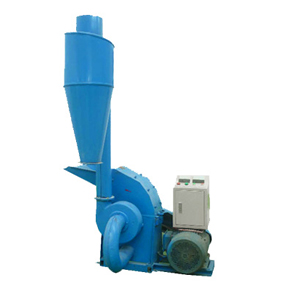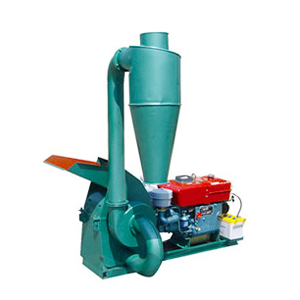 Conveyor for raw material and pellets transmission
Screw Conveyor is used to transmit materials from one process to the next. It can ensure the continuous production of wood pellet plant and reduce manual labor.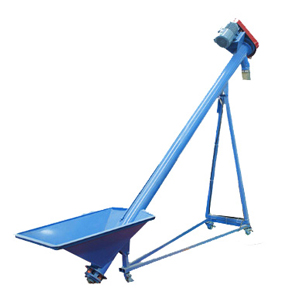 Dryer for reducing moisture content
Raw materials for making wood pellet should have water content between 10% and 18%. Dryer machine can lower the water content to required level, so as to improve the molding rate and pellet quality.
Dryer machine can be classified into airflow dryer and drum dryer 2 types. Airflow dryer applies to materials whose diameter is less than 5mm. It can lower the moisture content from 25-30% to 10-15%. Drum dryer applies to large-sized biomass materials. It can lower the moisture content from 35%-50% to 12%-15%.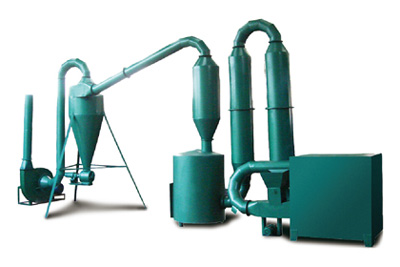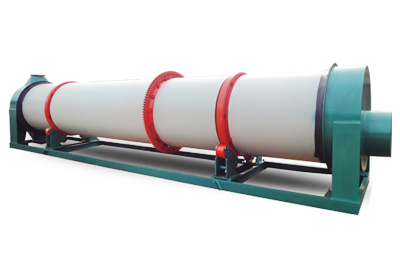 This is the core part of small wood pellet plant. It is used to process raw materials into solid pellets. The capacity of pellet mill determines the output of complete wood pellet plant. You can combine several pellet mills to improve the production.
The flat die pellet mill can be classified into roller-turned type and die-turned type. The former one works as the roller rotate on the stationary die, the latter one works as the flat die rotate and the roller keep still. Roller-turned type has larger capacity and durable gearbox, while the die-turned type is more economical and portable.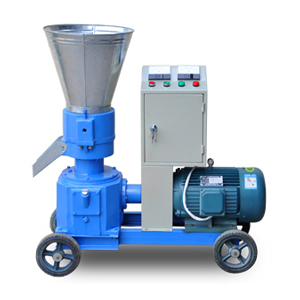 die-turned type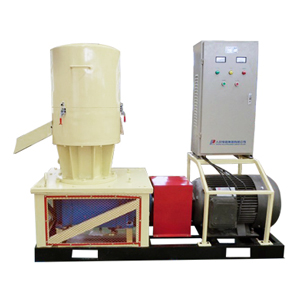 roller-turned type
The high temperature in pellet mill will heat up the pellets. Usually they can cool down naturally. But if you want to pack them right after production, a pellet cooler can improve the efficiency. Cooling can also increase the hardness of wood pellets.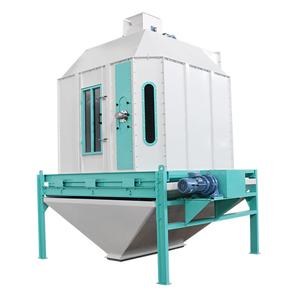 If you produce wood pellets for sale or future use, packing them into bags is necessary. Packaging makes it convenient for storage and transportation, and protects wood pellets from water and air.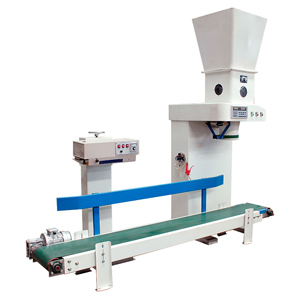 The above are components of small wood pellet plant. For specific situations, you don't have to collect all of them. For example, you can leave out the counterflow cooler and pellet packing machine if you produce wood pellet for self use. And the dryer is optional depending on your materials.
Advantages of TICO complete wood pellet plant
Rich project experience. We've built more than 40 wood pellet product line in domestic and overseas. We can provide customized solution according to different biomass materials and customers' requirements.
After continual improvements and upgrades, we've achieved high quality and stability of our products. All our products can work continuously for 24h.
We've built an installation and commissioning team with efficient technique and rich experience. We make sure every machine delivered to customers are in the best status. We can help our customers to train eligible operators.
We have formal after-sale service system. For every customer, we have a specialized record, and a lifelong technical services representative. Solve any problems customer encounters in production.
In short, we aim to be the investment adviser for our customer. We'll design the wood pellet project according to the raw materials and market condition, and work out the best investment scheme for our clients. If you have intention to engage in biomass industry, or you have biomass wastes to deal with, welcome to contact us in the form below.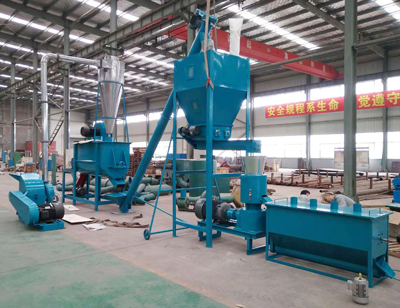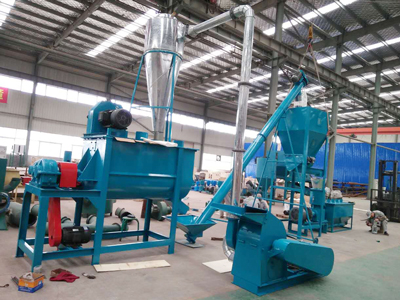 Get In touch Now!
We receive enquiries in English, Español (Spanish), Русский язык (Russian), Français (French) and العربية (Arabic). Our professional team will reply to you within one business day. Please feel free to contact us!