Pine wood pellet machine
Pines are evergreen trees. They distributes in Northern Hemisphere, such as North America, Europe, Russia and China. Most species of pines can reach 15-45 meters tall. They are long-lived. Pine wood has many commercial uses. It is an excellent material to produce high-value woodworking, like furniture, floor, panels, etc.
In wood processing industries, there are usually large quantities of sawdust, wood powders, wood chips, wood shavings. Making them into wood pellets can solve wastes and create value. Compared with directly burning wood wastes, wood pellets has 80% higher combustion efficiency and less pollutant emission.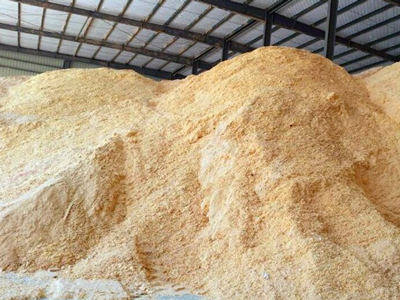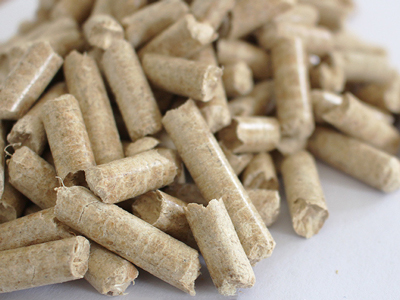 Combustion characteristic of pine wood pellet fuel
| Bulk density | Moisture content | Ash content | Gross calorific value (GCV) | Net calorific value (NCV) |
| --- | --- | --- | --- | --- |
| 654 kg/m3 | 24.59% | 0.68% | 14.589 KJ/g | 20.082 KJ/g |
How to make pine wood pellets with pellet machine?

Reduce the size of pine wood wastes
The pine wood chips, shavings are usually too large to make wood pellets. They need to be crushed into 3-5mm wood powders. As for wood sawdust and wood powders whose diameter is 3-5mm, they don't need crushing.
Lower the moisture content of pine sawdust
Feed the pine sawdust into an airflow dryer or drum dryer to lower the moisture content to 8-12%. So that they are qualified for making pellets.
Pine wood pellet molding
Feed pine sawdust into pellet machine. There are ring die and flat die pellet machine. Ring die pellet machine is for large-scale production, while flat die pellet machine is for home use and small-scale production. Pine sawdust falls between the roller and die. The roller press sawdust into the holes on dies where the raw materials are formed into cylindrical pellets.
Drive Model
MODEL
POWER
CAPACITY (kg/h)
WEIGHT (nw/gw)

Electric motor
ZLSP-R 200B
7.5kW
80-120
215/245
ZLSP-R 300B
22 kW
250-350
540/575
ZLSP-R 400B
30 kW
350-450
770/810
ZLSP-R 420B
37 kW
400-600
700/1100/1200
ZLSP-R 550B
55 kW
500-800
1770

Diesel engine
ZLSP-R 200A
15HP
80-120
320/350
ZLSP-R 300A
41 HP
250-350
850/890
ZLSP-R 400A
55 HP
350-450
1010/1050

Pine wood pellet cooling
Wood pellets are hot when they just come out from the pellet machine. It can't be packaged. They usually adopt counter-flow cooler to lower the wood pellet temperature. It can also increase the hardness and reduce the moisture.
Pine wood pellets sieving
The produced pine wood pellets are mixed with wood powders and unshaped materials, which need to be filtered out by a vibrating sieve. These materials can be collected for the next time processing.
Pine wood pellet packing
For storage, transportation, and sales, pine wood pellets need to be packaged in bags to prevent water and air. Pellet packing machine can realize automatic weighing, filling, and packing for wood pellets.
Advantages of pine wood pellets
Pine wood pellets has high calorific value, about 9600 btu/lb. Low moisture content, less than 10%. Long burning time and high combustion efficiency.
Pine wood pellets release little smoke during combustion. After burning, pine wood pellets only have 0.5% ash content left, which can serve as fertilizer in your garden or on your farm.
Pine is a kind of softwood. Softwood contains more lignin and higher calorific value than hardwood. Lignin plays a role of natural binder in wood pellet production. Softwood produce 10-20% more BTU than hardwood and less ash.
Using pine pellets for heating or cooking is much cheaper than oil, and cleaner than coals.
Pine wood pellets has uniform sizes and high density, convenient for transportation, handling, and use.
Pine wood pellet uses

Pine wood pellets can be used in heating stoves, cooking stoves, water boilers, furnace. It can realize automatic quantitative supply so as to control the stove temperature.
Pine wood pellets can be used in power plant for thermal-power generation. They have higher heat value and less emission than coals.
Pine wood pellets are also used as horse bedding and cat littering. They have high moisture and smell absorbability, and emit fresh pine aroma. Each pellet can absorb liquid almost 4 times its weight. They are easy to clean.
How to distinguish the quality of pine wood pellets?
Put the wood pellets in a container with water. Usually, wood pellets will dissolve in water. We can identify the pine wood pellet quality by the dissolve degree of wood pellets.
Pure pine wood pellets dissolve quickly in water, emitting distinctive pine aroma. The dissolved pellets feel pasty, with no impurities.
Impure pine wood pellets dissolve slowly, with clear lumps and impurities. The dissolved pellets feel crude, with little pine aroma. Watching carefully, you can find some sand grains and non-combustible substance.
Impure pine pellets burns insufficiently in boilers. The heat value cannot reach the standard. The coking is severe, and even burn out the boiler. Although the price is low, these wood pellets are not economical.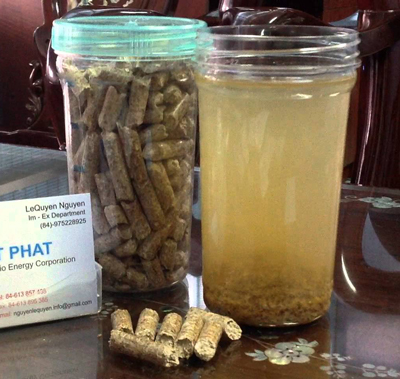 Get In touch Now!
We receive enquiries in English, Español (Spanish), Русский язык (Russian), Français (French) and العربية (Arabic). Our professional team will reply to you within one business day. Please feel free to contact us!