Electric Pellet Machine 420B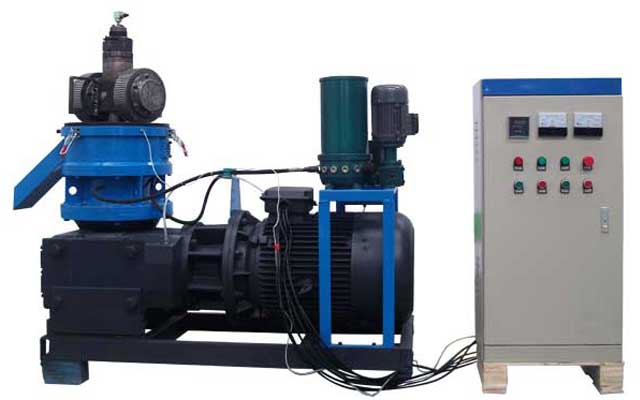 TICO pellet making machine ZLMG-420B is a high-capacity type. The biomass pellet output is 400-600kg/h. It is designed for clients with high production demand or commercial purpose. The raw materials include sawdust, wood shaving, crop straw, rice huck, grass, alfalfa, peanut shell, etc.
| Type | Power (KW) | Production (kg/h) | Pellet size (mm) | Weight (kg) | Packing size (mm) |
| --- | --- | --- | --- | --- | --- |
| ZLMG420B | 37 | 400-600 | 6、8、10 | 1100 | 1630*620*1400 |
Structure of pellet machine 420B
Pellet making machine 420B adopts rotating roller and stationary flat die structure.The main components are electric motor, reduction gears, transmission gear, pelletizing system (roller and flat die), self-lubrication system, electric control cabinet.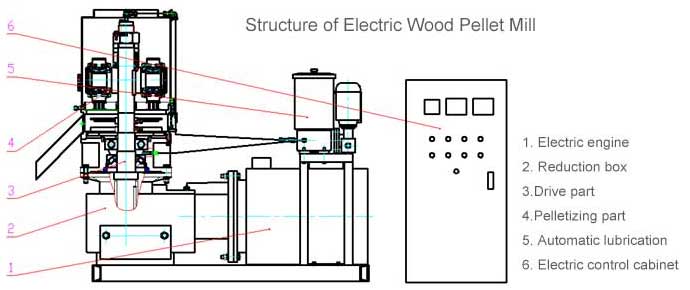 Operating principle of pellet machine 420B
When you feed biomass materials into the pellet machine, they are uniformly distributed on the flat die, where the roller rolls on them and squeeze them into small hole on flat die. The strong friction and pressure between the roller and die heat up the materials and make them fully pulverized and cured.
When they are squeezed out from the holes, they become solid cylinders. Under the flat die is a slicer that cuts them into short pellets. You can adjust the position of slicer to achieve different lengths of pellets.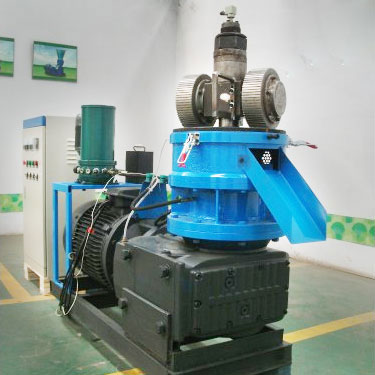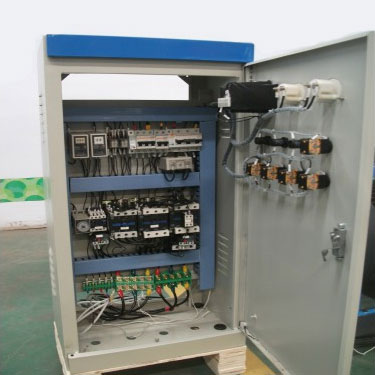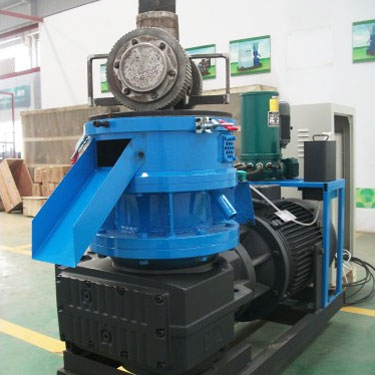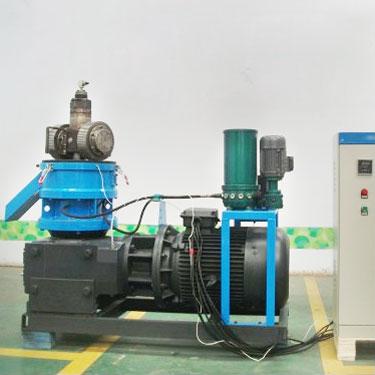 Advantages of TICO 420B biomass pellet machine
The electronic control cabinet is equipped with a voltmeter, ammeter, temperature control panel, and a scram button. The shell is made up of heat-dissipating plates, coated with spraying plastics. The electric control device strictly conforms to CE standard.
The reduction gears installed in the pellet machine can rotate toward the opposite side, which can lower operating noise and prolong working life.
The temperature sensor allows you to monitor the inside temperature. Meanwhile, there are many heat emission holes on the shell that effectively bring down the temperature.
The pelletizing part—roller and flat die is made of superior alloy steel, with high wear resistance. In addition, the bearing can be oiled by itself, which extends its service life.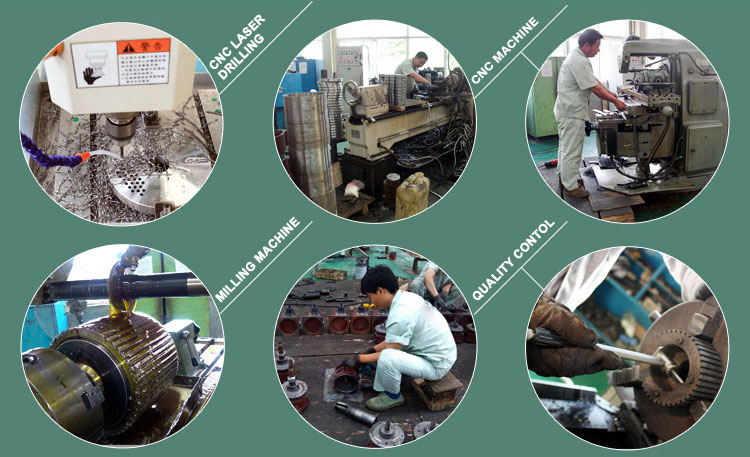 How to install biomass pellet machine 420B
Our biomass pellet making machine is directly delivered from factory. With all components well assembled, you can install it directly. For the equipment is so heavy, it requires high-strength lifting belts with enough length. And the machine must be kept horizontal when lifted.
The base for installing biomass pellet machine should be flat and steady. You'd better leave some place around the pellet making machine to make it convenient for operation and maintenance.
To keep the biomass pellet making machine working under normal condition, users need to adjust the speed of feed conveyor to adapt to the pelletizing speed.
TICO ZMLG 420B biomass pellet making machine is equipped with electric control cabinet. To ensure the electric motor rotate at right direction, you must wire according to our instruction book.
Comprehensive Service
TICO is an experienced biomass pellet machine manufacturer in China. We can offer more competitive price than our counterparts. For special requirements, we are able to provide customized solution.
We have built a professional team to provide one-to-one service, we also have long-term cooperation with logistic companies. Whenever you have any problems, contact our sales representative or e-mail us, we are ready to help you solve it in time.
Get In touch Now!
We receive enquiries in English, Español (Spanish), Русский язык (Russian), Français (French) and العربية (Arabic). Our professional team will reply to you within one business day. Please feel free to contact us!