Biomass Pellet Machine Helps to Energy Saving and Emission Reduction
Biomass pellet machine provides clean energy for enterprise development and makes great contribution to energy saving and emission reduction. Biomass pellet is a new type of biomass pellet fuel. The dust and harmful gases produced during combustion are very little, and the pollution to the environment is minimal. It is a renewable clean energy. Biomass pellet machine can crush and press agroforestry residues such as straw, wood, sawdust into biomass pellet fuel, which can replace coal, oil, electricity, natural gas and other energy for various industries of life and production. The biomass pellet machine has the maximum development potential for the full secondary utilization of resources, energy saving and environmental protection.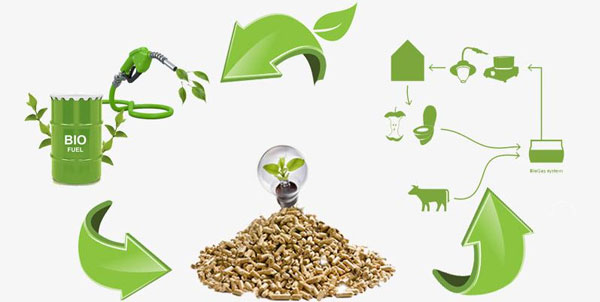 The biomass pellet fuel produced by biomass pellet machine is a modern clean fuel, which can be directly used in the traditional coal-fired boiler equipment in the city and replace the traditional coal. Straw fuel has high volatility, good carbon activity, less ash, fast ignition. More fuel saving and lower cost. The straw pellet has the advantages of small volume, high specific gravity, flame resistance, easy storage and transportation.
There will be a large number of crop straws in large agricultural countries, and rational and scientific utilization will have a great effect. Branches and weeds pruned from urban greening can be recycled, and garbage, shells and so on. These resources can be recycled, turned waste into treasure, into fuel. With the development of society, enterprises can survive only if they adapt to the development of the times. Environmental protection is the requirement of enterprises, while energy saving and emission reduction is the need of enterprises development. Biomass pellet machine can make enterprises develop harmoniously with environmental protection.
Get In touch Now!
We receive enquiries in English, Español (Spanish), Русский язык (Russian), Français (French) and العربية (Arabic). Our professional team will reply to you within one business day. Please feel free to contact us!