Wood Pulverizer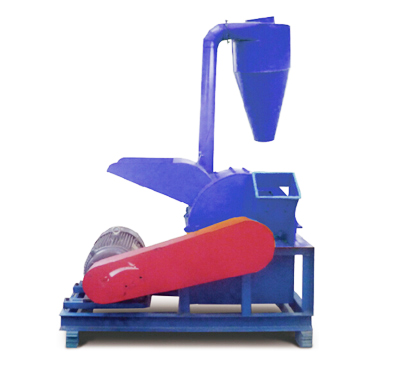 TICO electric drive wood pulverizer combines the function of wood chipper and hammer mill, use to process wood and branches into sawdust and wood powder. It's an indispensible support machinery for making biomass pellets, for oversized materials doesn't fit for pelletizing. With a larger hopper, the pulverizer is able to process more kinds of materials than hammer mill.
This wood pulverizer sells well for the following reasons: It is small in size thereby don't have to take up much place. It requires low investment but generate high return. It achieves high efficiency with low power consumption. Thanks to user-friendly design, the wood pulverizer is handy to operate and maintain. It is able to pulverize a wide range of into fine wood chips. For making one ton of final products, the processing cost is rather low.

Specifications of wood pulverizer
| Type | Power (Kw) | Capacity (Kg/h) | Weight (Kg) | Packing Size (mm) |
| --- | --- | --- | --- | --- |
| FSD-420 | 7.5 | 600-1000 | 130 | 1400*600*750 |
| FSD-500 | 15 | 800-1500 | 210 | 1500*650*850 |
| FSD-600 | 18.5 | 1000-2000 | 320 | 1500*700*1000 |
| FSD-700 | 30 | 1500-2500 | 130 | 1550*750*1050 |
| FSD-800 | 37 | 1800-3000 | 400 | 1600*800*1100 |
| FSD-1000 | 75+7.5 | 2000-3500 | 550 | 2000*1100*1300 |
What can wood pulverizer process?
The wood materials like pine, poplar, cedar, cerayah, bamboo are all applicable in wood pulverizer. Besides, it is able to process couch grass, maize straw, sorghum straw and other crude fiber stem materials. It is applied by chipboard and fiberboard manufacturers for material preparation, as well as individual household for commercial production of wood chips.
TICO is a professional wood pulverizer supplier with decades of experience in biomass material processing. We offer wood pulverizer with different capacities and sizes, meanwhile provide customized solution based on your specific demand. The price is varied with the quantity you order. Favorable price is also available for complete pellet plant buyers.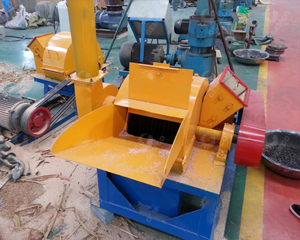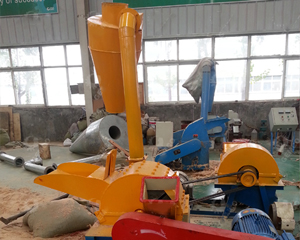 Notice for using wood pulverizer
The wood pulverizer should be installed on the ground and fixed by concretes. If the pulverizing place need changing from time to time, you can install it on a steel foundation.
Check if every part of the wood pulversizer is firm, if there is any spare part missing. Don't feed raw materials in haste after it starts work. keep it idling for a few times, when you can check if there is any foreign sound or matters.
For those who have been working for long, make sure there is no looseness, the main shafts of electric motor and pulverizer are paralleled.
As the feed hopper is large in size, staff need to stand in the side of wood pulverizer in case the splashed scrapes hurts human body. Don't hold the crop straw too tight for long, in case it drag your hands into the pulverizer.
Stop feeding materials before shutting the pulverizer down. After all raw materials in chamber have been expelled, you are allowed to cut off the power.
When the working time of wood pulverizer reaches around 400 hours, you need to clean the bearing up and replace the engine oil. Fill oil to 1/3 or at most 1/2 of bearing clearance.
If the wood pulverizer have to be laid aside for long period, you'd better dismount the transmission belt in case children get hurt by it.
If you have any requirement for wood pulverizing or pellet making, or any problem for using wood pulverizer, please don't hesitate to send enquiry to us. We are pleased to satisfy your demand and address your problems.
Get In touch Now!
We receive enquiries in English, Español (Spanish), Русский язык (Russian), Français (French) and العربية (Arabic). Our professional team will reply to you within one business day. Please feel free to contact us!