Diesel pellet machine 200-400A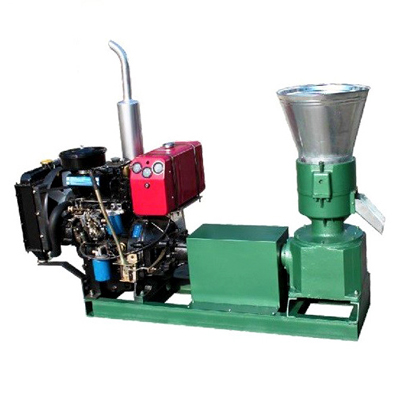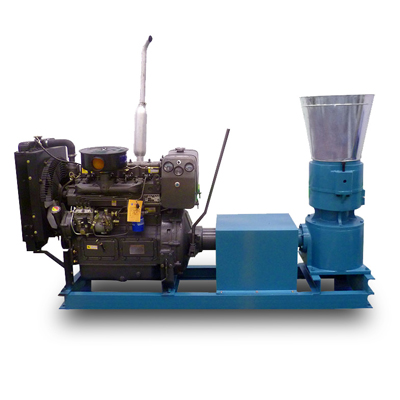 TICO diesel engine rotating roller flat die pellet making machine is a self-developed equipment specialized in making biomass pellet fuel. It adopts diesel engine as drive, and rotating roller and stationary die as pelletizing device. This series of diesel pellet making machines covers 3 types, 200A,300A and 400A, whose capacity is from 80-450 kg/h. They are suitable for small and middle scale production, as a cost-effective choice for small business users.
Diesel engine pellet making machine is suitable for users who have no access to 3 phase electric power. It is superior in solid appearance, high mobility, simple operation, high production and low power consumption. The machine is cast in block, with high adaptability to work environment. It is certain to meet your demand for commercial production.

Parameters of diesel engine pellet making machine
| Model | Power | Capacity (kg/h) | Weight (nw/gw) | Packing (mm) |
| --- | --- | --- | --- | --- |
| ZLSP-R 200A | 15HP | 80-120 | 320/350 | 1460*950*1100 |
| ZLSP-R 300A | 41HP | 250-350 | 850/890 | 1100*700*2480 |
| ZLSP-R 400A | 55HP | 350-450 | 1010/1050 | 1300*800*2600 |
Scope of application
Diesel engine pellet making machine is used to process biomass materials like wood chips, sawdust, crop straw and wheat bran into molded pellets. By adopting advanced technology, it successfully solve the problem that crude fiber materials are hard to pelletize. The pelletizing molds are customized according to various materials to achieves the best pelletizing effect and reduce the consumption.
Biomass fuel is an ideal substitute for fossil fuel, for it is easy to store and transport, with high combustion rate and low carbon emission. As an environmental friendly energy, it has been advocated by many countries. Biomass pellet can be used as fuels for industrial boiler and power plant, as well as pellet stove for heating and cooking.


The process flow of diesel engine pellet making machine
Raw biomass materials: wood scrapes, crop straw, bamboo chips, peanut husk, leaves, sawdust and wastes from factory and farm.
Pellet making process: under high pressure form roller and flat die, raw materials are squeezed into holes on flat die, and then some out from hopper in the form of pellets.
Biomass pellet products: the pellets made by our pellet making machine presents high hardness, smooth surface, and good combustion effect. They are useful in heating, cooking, power plant and industrial boiler.

Features of diesel engine pellet making machine
The gearbox is designed based on advanced technology from abroad, boasting stable transmission, low noise, large bearing capacity, low temperature, and long service life.
The main shaft is equipped with heavy load thrust bearing, with large axial force and long lifespan.
The roller and flat die have been processed by wear-resistant treatment, both sides of which is usable. So it has longer working life.
All bearing components are fully sealed and insulated from outside so as to keep dust away, improve their working condition, and extend working life.
The diesel engine biomass pellet making machine applies to making various materials, with no need to add adhesives. The diameter of pellets can be adjusted from 6 to 10mm, and the length is also adjustable.
This rotating roller pellet machine is driven by diesel engine, which is provided by famous national brand Changchai and Weichai. It is convenient for clients without 3-phase power, as well as mobile production.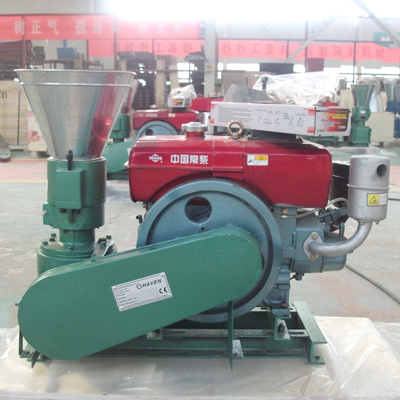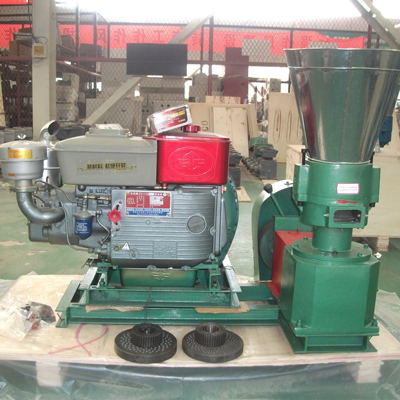 Get In touch Now!
We receive enquiries in English, Español (Spanish), Русский язык (Russian), Français (French) and العربية (Arabic). Our professional team will reply to you within one business day. Please feel free to contact us!