Screw feeder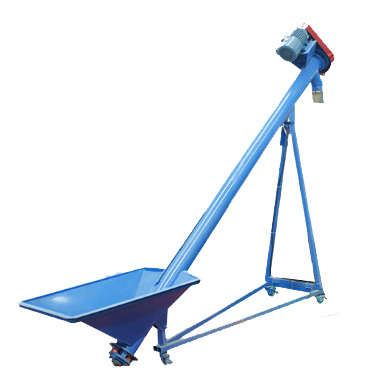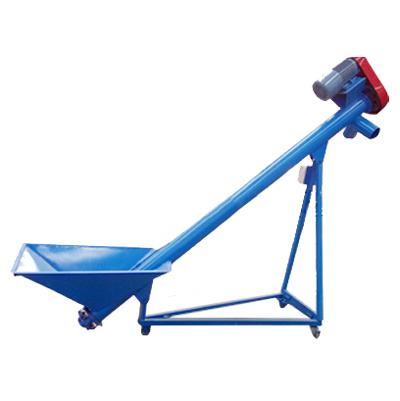 Screw feeder, also known as screw elevator and screw conveyor, is a common equipment in wood pellet production line. It serves to convey the raw materials to the pellet machine at a stable speed, so as to save labor and improve the forming rate of the pellets.
Screw feeder is regarded as the connecting device between different steps of wood pellet production, which can be used before not only pellet machine, but hammer mill, dryer and cooler. Adoption of crew conveyor can reduce the impact of electric current so as to protect the electric motor of pellet mills.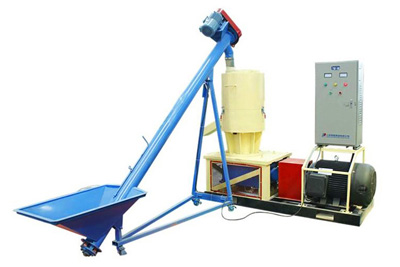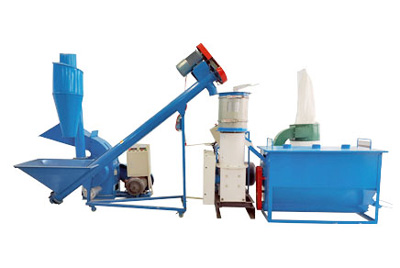 Screw feeder is an important support equipment for pellet machine. It is composed of a work bin, screw rod, discharge port, and a drive engine. Screw feeder is applicable to the transmission of small bulks, loose materials, powdery and granular materials, including in-process products and final products.
Types and Specifications of TICO screw conveyor
| Type | Power (kw) | Capacity (kg/h) | Length (m) | Weight (kg) | Packing size (mm) |
| --- | --- | --- | --- | --- | --- |
| SLLX50YP | 1.5 | 0-1000 | 2.5 | 180/200 | 2800*850*740 |
| SLLX75YP | 2.2 | 0-1500 | 3 | 250/270 | 3300*850*740 |
| SLLX150YP | 3 | 0-2000 | 3 | 310/330 | 3300*850*800 |

What are the features of TICO screw feeder?
Equipped with wheels, it is convenient to move.
The support rack is detachable. So the packing size is small, and the transporting cost is low.
The frequency of electric motor is variable. You can adjust the rotating speed to change the conveying volume.
TICO screw feeder boasts high loading capacity, stable performance and safety.
It can adapt to various conditions and materials. It is easy to install and maintain, with long service life.
Thanks to the small volume, it doesn't take up much space. The rotating and transmission speed is fast and constant.
Good sealing. It is covered with seamless steel tube. The top parts are connected with flange. They are stiff and durable.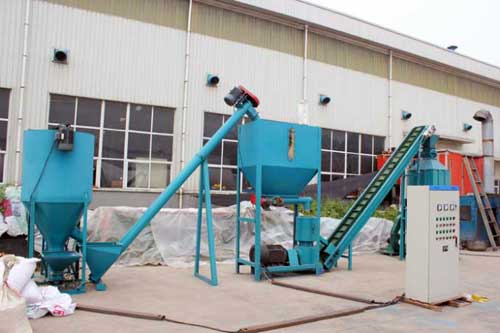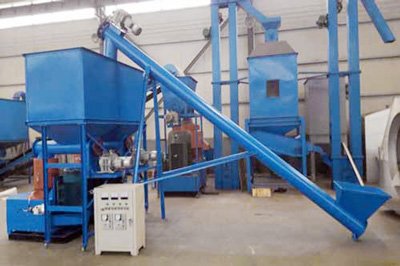 Get In touch Now!
We receive enquiries in English, Español (Spanish), Русский язык (Russian), Français (French) and العربية (Arabic). Our professional team will reply to you within one business day. Please feel free to contact us!