How to choose suitable wood pellet fuel for your boiler?
Wood pellet fuels are made of sawdust or crop wastes. By pressing and molding, they become solid strips with the density of 0.8-1.4 t/m3. Wood pellets fuel has the same energy density as medium coals. The burning effect has improved a lot compared with bulky materials. Besides, wood pellet fuels are convenient to store and transport.
Which has higher cost performance?
The quality of biomass pellet fuel varies with the raw materials it is made. Usually, there are high quality sawdust pellets, common wood pellets, bamboo pellets, peanut shell pellets, rice husk pellets, maize stalk pellets, animal dung pellets, sugar or medicine residue pellets, organic sludge pellets, etc. They have different prices, properties and application places and target at specific customers.
For enterprise and personal users, it is not wise to choose high-quality sawdust pellets or low-price rice husk pellets all the time. You should choose the wood pellets with high cost performance and suits your biomass boiler.
Rice husk pellets vs sawdust pellets
Rice husk pellets is a common biomass pellet fuel. It has lower price and inferior quality than sawdust pellets. Besides, it has narrower application areas than sawdust pellets.
High quality sawdust pellets can be applied in large stokerfeed boiler, fixed grate boiler, burner, hot-blast stove, smelting furnace, etc. Although the price is higher than rice husk pellets, sawdust pellets is in great demand. In high seasons, the high quality wood pellet supply is in shortage.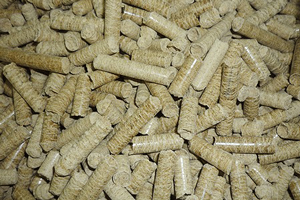 Rice husk pellets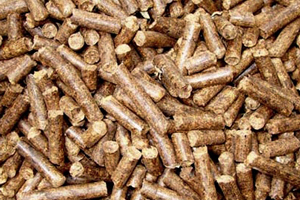 Sawdust pellets
Which wood pellet boiler do you use?
For fixed grate boiler or small pellet burner, you should choose those without coking.
For hot-blast stove, the wood pellets should have low ash content and no coking.
For smelting furnace, the wood pellets should have high heat value and the volatile separating rate is high.
For thermal oil boiler, the wood pellets should have low ash content without coking, and the heat value and the volatile separating rate is high.
Stockerfeed stoves have wider adaptability to wood pellets. You should take into account the heating rate demand, automatic or manual slag device, flue gas heat recovery device, dust collector types and choose the most suitable wood pellets.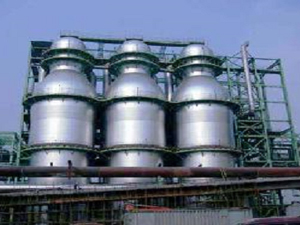 Hot-blast stove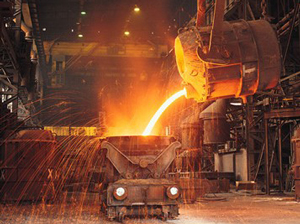 Smelting furnace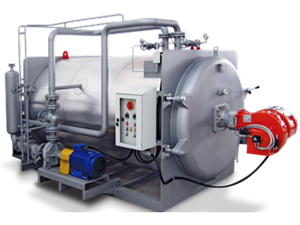 Thermal oil boiler
Steps to choose suitable wood pellet fuel
Based on years of my experience on biomass pellet fuel production and biomass boiler marketing, I conclude the following steps on how to choose suitable wood pellet fuel.
Step 1: analyze your wood pellet stoves and boilers
Step 2: list your requirement on the wood pellet fuel
Step 3: survey the wood pellet manufactures within 800 km, and learn about the properties of their wood pellet fuels
Step 4: compare the result of step2 and step3, and find out the suppliers that meet your requirements
Step 5: work out the unit cost based on the delivered price provided by the wood pellet suppliers.
Choose 2 or 3 suppliers and allocate the purchase amount proportionally. Remember to sign contracts to secure an adequate supply.
Notes:
As a mature wood pellet consumer, you should not only focus on the price of pellets or the unit cost of heat value, but pay attention to the unit cost of 1-ton steam production, including the cost of fuel, labor, maintenance, and slag treatment.
Take the after-sale service into consideration. Some wood pellets manufactures can provide boiler upgrading and staff training service.

Quality indicators of wood pellet fuel
For common uses, wood pellets fuel has to meet the following parameters. The diameter is 6-12mm, the length is 2-4 times that of diameter, and the bulk density is larger than 600kg/m3. The crushing rate is less tan 1.5%-2.0%, the ash content is lower than 1.5%, the sulfur and chlorine content should be less than 0.07%, nitrogen content less than 0.5%, and the heat value is higher than 16MJ/kg.
For industrial purpose, wood pellets usually have the diameter of 8-10mm and the length of 25-35mm.
What's the best density for making wood pellets?
Density is an important indicator of wood pellet quality. In most situations, the density of wood pellet fuel is between 1.1 and 1.3 t/m3. High density will increase the cost of production. Besides, high density requires high compression ratio, thus increasing the abrasion of molding dies and shortening their working life.
Therefore, we recommend to confine the wood pellet density between 0.8 and 1.1 t/m3. Many starters in wood pellet industry prefer to make pellets with high density and high hardness. Although they looks beautiful, they will reduce the production and increase the abrasion.
Get In touch Now!
We receive enquiries in English, Español (Spanish), Русский язык (Russian), Français (French) and العربية (Arabic). Our professional team will reply to you within one business day. Please feel free to contact us!