Rice husk pellet machine and wood crusher for French client
In Nov. 2017, a French client ordered a set of rice husk pellet production equipment. It includes a electric pellet machine and a hammer crusher. The hammer crusher is used to crush the rice husk materials into fine sawdust, so that they apply to the pellet machine. The electric pellet machine can make the loose materials into high-density cylindrical pellets. This French customer use these wood pellets in stoves for home heating. It is more clean than coals, and more cost-saving than fuel oil.
The type of this hammer crusher is FSP420B. Its production capacity is 800-1000 kg/h. The electric motor power is 3 phase and 11kw. Here is the detail parameters of FSP 420B hammer crusher.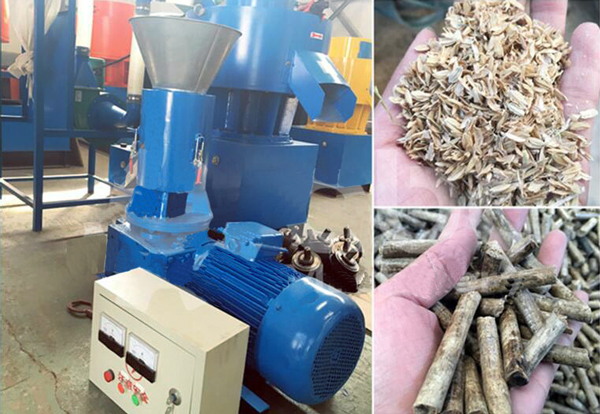 Electric motor pellet machine 300B
Model
Output Capacity (kg/h)
Power
Screen mesh (standard)
Hammer Quantity
Diamesion (mm)
Weight (kg)
FSP 420B
800-1000
7.5KW 3 phase
5
16
1200*1000*1220
250/270
11KW 3 phase
300/320
The type of this wood pellet machine is ZLSP 300B. It is driven by a electric motor whose power is 22kw. The production capacity is 250-350 kg/h. It is a flat die and roller turned pellet mill, which means it works as the roller rotating over the stationary flat die. Flat die pellet machine is small in size and portable. It is a economical type and suitable for small-scale production and home use.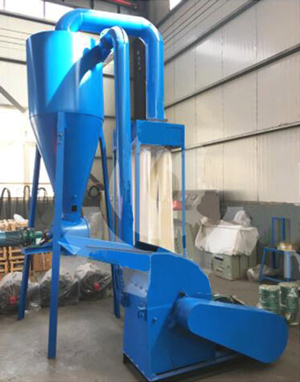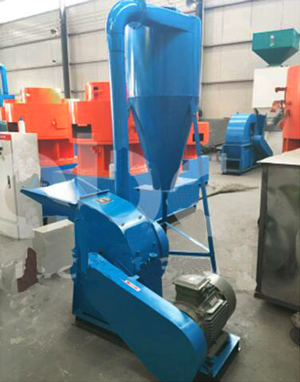 wood hammer crusher 420B
| Type | Power (kw) | Output (kg/h) | Weight (kg) | Package Size (mm) |
| --- | --- | --- | --- | --- |
| ZLSP 300B | 22 | 250-350 | 540/575 | 1350x750x1400 |
Rice husk is one of the most common biomass waste. It is the by product of paddy rice. Paddy rice is the major food resource for half of the world's population. In the last 10 years, the paddy rice production worldwide has been growing by 16.48 million ton every year, of which China, Egypt and Cuba are the largest rice production area.
Paddy rice is comprised of 72 % rice, 5-8 % wheat, and 20-22% husk. So, with the large production of paddy rice, the amount of rice husk is substantial. How to make full use of the rice husk materials? To make rice husk pellet fuel is a good choice. With people's increasing attention to environmental protection, many developed countries promote biomass fuel to take the place of coal and oil. Their cost is low and pollutant emission is less.
If you have extra rice husk or other biomass waste, you can make them into biomass pellet fuel with a flat die pellet machine. TICO is a professional wood pellet machine manufacturer in China. If you want to known more about biomass pellets production, welcome to contact us in the form below.
Get In touch Now!
We receive enquiries in English, Español (Spanish), Русский язык (Russian), Français (French) and العربية (Arabic). Our professional team will reply to you within one business day. Please feel free to contact us!