How to choose the right type of fireplace?
Fireplace is a traditaionl heating appliance built against the wall. It is widely applied in western countries, especially North Europe. It has both practical and decoration effects. Besides, it is also used to make toast, pizza, and barbecue.
A typical fireplace is composed of mantel, heater, and flue. Mantel form the combustion chamber, heater generates fire and heat, and flue is for gas emission. The fireplace mantel can be made of marbles, wood, resin, etc. According to different heaters, fireplaces can be classified into wood burning fireplace, gas stove fireplace, wood pellet fireplace, alcohole fireplace, and electric fireplace. The flue are made of bricks or cast iron. For real flame fireplaces, the flue and hearth have been built in the construction of house. For alcohol and electric fireplace, they don't need flue.
Wood burning stove fireplace
Traditional fireplaces usually burn firewood. It need large places to store firewood, and a chimney to emit smoke. So it only applies to rich people with large villa or house. Besides, it need to be clean the burning ash regularly.
Compared with old types, mordern wood burning fireplaces have improved a lot. It adopt secondary combustion technology in closed chamber. The fuels are envronment-friendly charcoal, which features low cost, high heat value, full combustion, less emission.
The heat output of wood burning fireplace is between 6KW and 25KW, the highest among all types of fuels. It has high heating efficiency, with little ash residue and no SOx emission. In America's four places with the strictest envronmental regulations, burning wood is banned, but wood burning fireplace is allowed.
Besides, wood burning fireplace has the best atmosphere. It is the most natrual and romatic heating way. The price of wood burning fireplace is between $3,000 and $4,000. The larger the size, the higher the cost.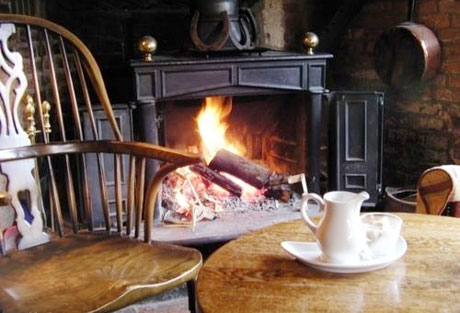 Gas stove fireplace
Gas fireplace adopt natrual gas and liquefied petroleum gas as fuel. They are clean and convenient. You don't need to add fuel or clean the stove ash.
Gas stove fireplace has wider application than wood burning fireplaces, such as in buildings. Besides, it is more safter. It adopt balanced system that exchange air directly with outdoor air. Both the smoke emission and air suction takes place outdoors and separate from indoor air.
Although gas fireplaces don't burn any wood, it has fake firewood and flames so that it looks like real fireplace. The heating efficiency of gas fireplace is between 6KW and 15KW. A 7KW gas fireplace can warm up a 40m2 living room.
The price of a gas stove fireplace is between $1000 to $3000, cheaper than wood burning fireplace.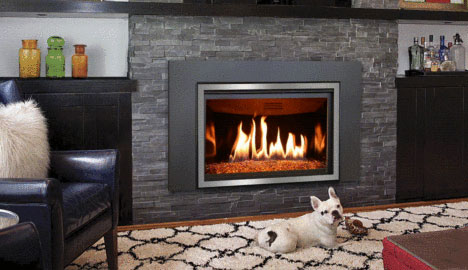 Wood pellet burning fireplace
Wood pellet fireplace adopt wood pellets as fuel, suitable for thoes have no access to firewood or fuel gas. Wood pellets are made of sawdust and crop wastes. Compared with wood logs, they are cheaper and easy to obtain. The wood pellets are processed by crushing, drying and molding. It has less ash, less smoke and higer energy density. The uniform size makes it applicatble to automatic burning system.
Europe has the largest quantity of wood pellet burning fireplace users. They have set standard for wood pellet quality. The wood pellet fireplace has high buring efficiency of 90% and can achieve automatic feeding. Some Europe countries provide government subsidies for wood pellet appliances.

Alcohol fireplace
Alcohol fireplace adopts a renewable energy—cream alcohol as fuel. It is clean with only CO2 and H2O generated. It doesn't rely on any public resources like wood, gas or electricity, so it can applie to any architectures, such as conference hall, hotel, villa, apartment, office, etc.
Alcohol fireplace is easy to install. As there is no harmful gases emission, it doesn't need exaust duct. But alcohol would cosume the oxygen idoors, so remember to open the windoor after a long time burning. Without a exaust duct, alcohol fireplace have various appearance and has good decorative effect.
Alcohol fireplace generate real fire rather than fake flame. It is easy to add alcohole. There is a feeding pump that connects the alcohole barrles and the filler. It can automatically draw in alcohol to the fireplace. Its heating effect is similar with gas stove fireplace.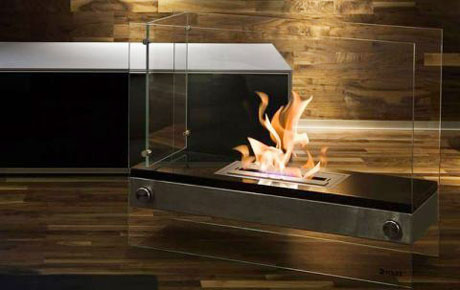 Simulation electric fireplace
Electric fireplace is an electric radiator equipped with the image of fake flame and firewoods.
It is the most economical type, with the price of under $500. The heat output is between 0.75kw and 1.5kw, covering a heating area of 15 m2.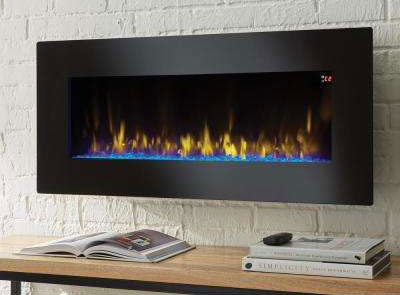 *Anyang GEMCO Energy Machinery Co, Ltd is a wood pellet machine manufacturer and exporter. In winter, you can make your own wood pellet fuel for the fireplace with a small mobile wood pellet machine. It is cheaper than buying wood pellets, and you can make full use of the biomass wastes in your house. If you have demand or any question, welcome to send us messages in the form below.
Get In touch Now!
We receive enquiries in English, Español (Spanish), Русский язык (Russian), Français (French) and العربية (Arabic). Our professional team will reply to you within one business day. Please feel free to contact us!