UK Wood pellet market analysis
Wood pellet consumption in UK
UK is the world's largest wood pellet consumer (6.7 million ton), followed by America (280 million ton), and Italy (210 million ton).
In UK, Belgium and Netherlands, wood pellets is mainly consumed by large power plants, for EU has made requirement on the use ratio of wood pellets by the time 2020. Relatively, residential wood pellet market is small.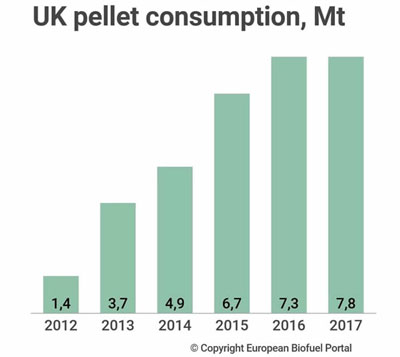 UK wood pellet consumption increase with years
UK wood pellet import
By the end of 2016, UK has imported 7.1 million tons of wood pellets. Canada and America is the major wood pellet supplier for UK. 70% of Canada's wood pellets are exported to the thermal power station in UK.
In 2017, UK cut the import of wood pellets by 3%, the first time in the past decade. This decrease arises from the shut down of several energy facilities.
At the same time, America's wood pellets exported to UK decrease by 1.9%. This decrease results from the rebuild of some power plants. These power plants usually has wood pellet production factories in America. On the other hand, America is developing its own wood pellet market with about 25% wood pellet products are sold in domestic.
UK wood pellet market prospect
Up to now, Europe wood pellet market remains huge potential. The wood pellet consumption can be 10 times of today's supply, because there remain many coal-fired power plants that would like to turn to wood pellet fuel.
UK has 2 power plant conversion projects, 420MW Lynemouth power plant and TPS Teesside power plant in Middlesbrough. These 2 projects are in the commissioning and construction period.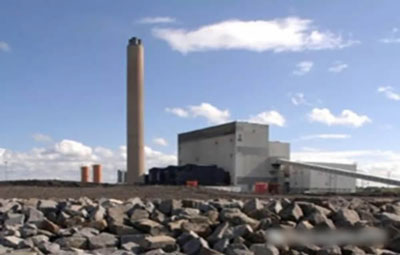 Lynemouth power plant. The power generation capacity is 420MW.
The owner of Drax power plant also announced that they would rebuild the 4th generator set and use wood pellet fuel. It is estimated to consume around 900,000 tons of wood pellets every year.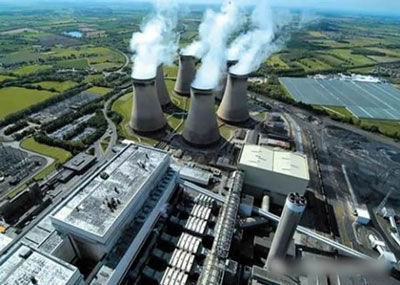 Drax power plant contributes 6% of the total power generation and 11% of renewable power generation
Renewable energy in UK
UK department of business, energy and industrial strategy published the energy statistics of the second season in 2018. Compared with the same period of 2017, the total power generation decrease by 2.1%, and the total power consumption decrease by 1.3%.
As the latest statistics published by UK Government. In the second season of 2018, the renewable energy takes up 31.7% of the total power generation, while the coal power generation decreases to 1.3%.
According to the statistics of BEIS, the renewable energy power consumption in the second season is 24.3 TWh, 3% higher than the quantity of last year. At the end of June, the installed capacity of renewable electricity is 42.2 gigawatt, 10% higher than that of 2017.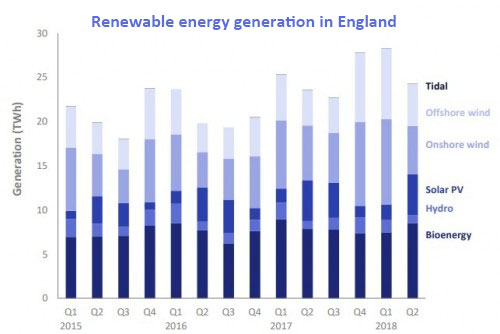 Biomass energy in UK
Among all renewable energies, biomass energy contributes the largest portion of 35%. Onshore wind power, offshore wind power, solar power, and hydraulic power respectively takes up 22%、20%、19%, and 3.6%.
In the second season of 2018, biomass energy power generation increase by 8.9% to 8.5 TWh, of which plant biomass electricity generation increase by 12% to 5.5 TWh, biodegradable waste power generation increase by 12%, and animal biomass increase by 15%.
From second season of 2017 to 2018, the bioenergy capacity increase by 257 MW. Currently, UK has 3296MW plant biomass energy, 1067MW landfill gas power, 246MW Sewage sludge digestion bioenergy, 129MW non-anaerobic digestion animal biological energy, 412MW Anaerobic digestion biological energy, and 11MW Sintered biomass energy.
Get In touch Now!
We receive enquiries in English, Español (Spanish), Русский язык (Russian), Français (French) and العربية (Arabic). Our professional team will reply to you within one business day. Please feel free to contact us!