Russia wood pellet industry analysis and prediction
Russia resource advantages and limits
Russia has large land area, which contains rich nature resources, including the world's largest forest. Although forestry covers 50% of Russia's land, its wood industries only account for 1% of GDP. Lack of road and residents makes the forestry resources unavailable.
But Russia is developing the wood pellet industry, and has become one of the largest wood pellet exporters. It transports wood pellets to Europe wood pellet market through the Baltic sea. Currently, Russia export half of its wood pellets to Sweden and Denmark, and it is expanding the market to England, Netherland and other Europe countries.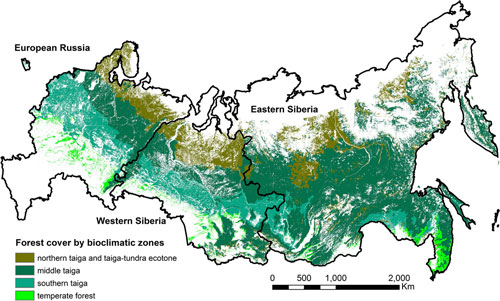 The starting of Russia wood pellet industry
Russia wood pellet industry began in the early 21st century, when 4 wood pellet factories are built in Leningrad. They produce wood pellets for Europe market. With the increase of the demand, more wood pellet factories are built in the northwest connecting with Finland.
Russia's wood pellet industry made great progress in the first decade of 21st century. As reported by Russia Federal Statistics Service, from 2007 to 2010, the number of wood pellet factories increases from 65 to 150. The production capacity and exportation keep growing. Every year around 20-30 wood pellet factories export wood pellet to Europe.
In 2010, Vyborgskaya forestry company announced to build the world's largest wood pellet factory in northwest St. Petersburg. It has the world's largest lumber yard, 24 hammer mills and 36 pellet presses. At full capacity, this factory can produce millions of wood pellets. As it is located in a harbor rather than a forestry area, it need to transport raw materials by river vessel. The construction of Vyborgskaya marks the maturity of Russia wood pellet industry.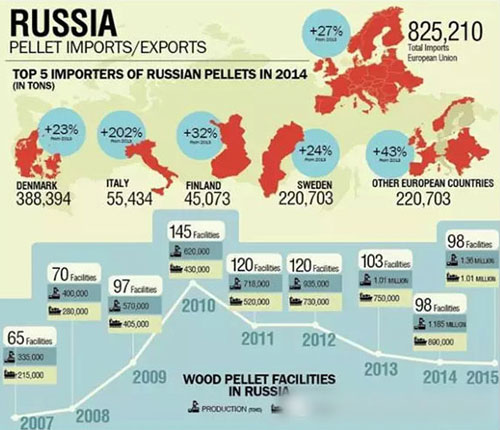 The building of CM biomass company
The economy growth in Russia and countries around Baltic Sea offers opportunities to traders and dealers. Copenhagen Merchants has 30 years' experience on grain trading, and entered into wood pellet business in 2006. In 2009, they set up CM biomass company with several parenters. Nowadays, they become a giant in Russia wood pellet industry, and trade near 700,000 tons of wood pellets.
CM biomass company has built cooperation with 30 wood pellet manufacturers. There are only a few large wood pellet suppliers with the production over 100,000 tons, about 30 mid-size suppliers, and many small suppliers whose production is 500-1000 tons per month. CM biomass help connect Russia manufacturers with buyers in England, Belgium, Netherland, Demark and Germany. Most of the wood pellets are exported from St.Petersburg harbor, which can store 25000 million ton wood pellets. It is estimated that around 170000 tons of wood pellets are exported from this port.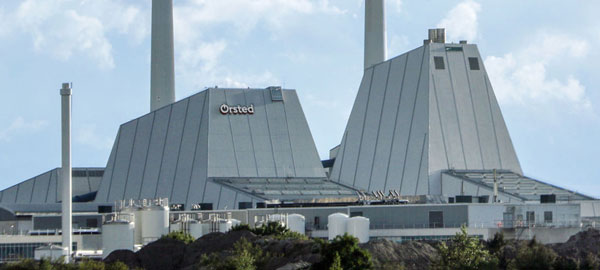 Siberia will be the second largest wood pellet production area
Compared with North America, Russia wood pellet industry is weak in infrastructure. Some inland wood pellet factories have to transport 4000 miles to St.Petersburg harbor, which takes at least 2 weeks.
These remote roads are mainly located in Siberia. The development of Siberia is going to release huge production capacity. It is the largest biomass material supply area, where the wood pellets have the highest quality, because the trees have high fiber density in cold weather.
They have started to build wood pellet factory in Siberia, which is going to be the second largest wood pellet production area in Russia. Although the transportation cost is high, the wood pellet production is profitable owing to low labor cost, export tariff exemption, and ruble devaluation.
Russian wood pellets have to get certified to enter EU market
The increasing demand of wood pellet in Europe arise from the decarburization campaign in EU member countries. European utility group established Sustainable Biomass Partnership (SBP) to design and implement authentication framework to facilitate regulators in every country.
Russia wood pellet manufacturers are devoted to pass the authentication. SBP certification is threshold for entering Europe market. 11 manufacturers in Russia and 5 in Belorussia announced they were undertaking SBP certification. Although CM Biomass strives to obtain certificates for their manufacturers, it is hard for small manufacturers. For the long run, many small wood pellet plants face acquisition or closing.

The future of Russia wood pellet industry
Recently, the United States department of agriculture (USDA) Overseas agricultural department published a report releasing the wood pellet production in Russia, and predicting its growth.
As the report reviews, although Russia wood pellet industry starts late, it accounts for 6% of the world's total wood pellet exportation. It is now the world's 8th largest wood pellet manufacturers, contributing 3% of the global wood pellet production.
Russia produced 1750,000 tons of wood pellets in 2017, 32% higher than last year. It exported about 1.44 million tons of wood pellets, 34% higher than last year. This number is expected to grow to 11.5 million ton in 2018. The growth results from the continuous demand from Europe and Asia. The major exportation destination includes Demark, Korea, Belgium, and Sweden.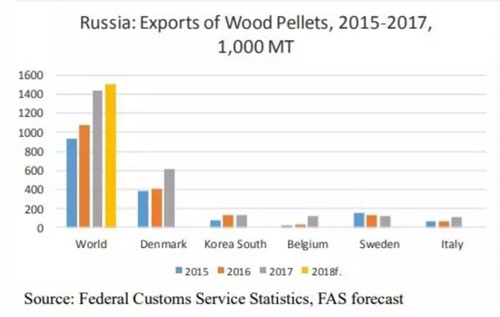 Currently, Russia has 10 large wood pellet manufacturers contributing 60% of the country's production. In last year, the northwest federal district and the Siberian federal district contributes 70% of the country's production. This report reminds that the statistic may be incomplete. Some mid-scale and small-scale equipment are not included.
According to prediction, Russia wood pellet production will increase to 5 million tons by 2020, and 8 million tons by 2025. As for consumption, Russia consume 320,000 tons of wood pellets every year. In the mind term, the domestic demand is expected to remain flat.
Get In touch Now!
We receive enquiries in English, Español (Spanish), Русский язык (Russian), Français (French) and العربية (Arabic). Our professional team will reply to you within one business day. Please feel free to contact us!