Wood pellet industry in Thailand
Thailand wood pellet production and export
Abundant biomass resources, mature wood pellet production technology, and affordable wood pellet making machine stimulate the development of wood pellet industry in Thailand.
Thailand is an agriculture country. It can produce 6 million tons of rice husks and 25 million tons of bagasse. Other biomass resources includes palm kernel shell and wood wastes. These biomass materials are from rice mill, suger refinery, palm oil plant, and wood processing industry. Sugar cane and rice are planted in the north and northeast of Thailand, while palm oil plant are located in the southern areas.

In Thailand, their biomass pellet industry is build on non-wood materials. The increasing demand for wood pellets in Asia and all over the world stimulate wood pellet production in Thailand. There are many large and superior wood pellet manufacturers, whose products have been sold to Korea and Japan. So to speak, Thailand has become one of the major wood pellet manufacturers in the world.
According to the FAO(Food and Agriculture Organization)statistics, Thailand's total wood pellet production increases from 20000 tons in 2013 to 115000 tons in 2015. The wood pellet import increase from 1000 tons in 2013 to 1331 tons in 2015. Thailand exporterd nearly 111,000 tons of wood pellets in 2014, while this number reduced to 25429 in 2015. BioPellets, a wood pellet manufacturer in Thailand, contributed the largest number of woodpellets exported to Japan and Korea.
Wood pellet manufacturer in Thailand
The CEO of BioPellets, KItti Chulasamaya observed that they directly exported 600 tons of wood pellets to Korea in 2015, and 100tons to Japan. In 2017, they had exported 400 tons to China.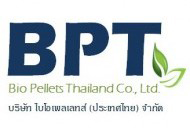 They have upgraded the business models. They defined themselve as manufacturer, who sell wood pellets to traders rather than sell them directly to the target market, Korea and Japan. This can save their investment on marketing.
BioPellets has built 3 wood pellet plants in Thailand. The total production capacity is 18000 tons, and will increase to 36000 tons. These wood pellet plant mainly adopt rubber wood, eucalyptus, and local pine wood as raw materials, said by Chulasamaya.
Chulasamaya said, wood pellet production in Thailand started 4-5 years ago, but the first wood pellets manufacturers have shut down their factories due to technichal problems. Nowadays, only 6 of the first manufactuers remain operation. Some of them turn to wood pellet trade, some carry on small-scale production, and won't invest in new technology. Nowadays, the second and third waves of wood pelelt manufacturers domains the market, and the first manufactures act as consultants.
Wood pellet consumption in Thailand
In Thailand, wood pellets are mainly consumed by industrial boilers, especially in manufacturers of listed company. The wood pellet consumption grows year by year.
But common industrial boilers still adopt oil, natural gas and other fossil fuel. The biomass fuels they adopts are mainly palm kernel oil, wood chips, sawdust, and other wood residues. It takes time for them to turn to wood pellets.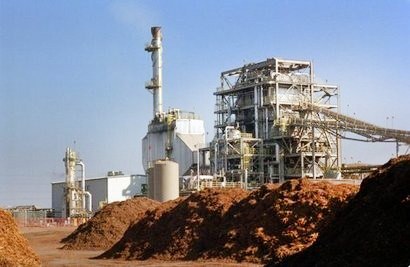 Wood pellet incentive policy in Thailand
According to the statistics of International Energy Agency, Thailand has made many policies to promote the production and use of renewable energy. In 2009, the government implemented renewable energy development plans (REDP 2008-2022). In June 2015, it passed Alternative energy development plans (AEDP 2015-2036).
As reported by Thai state news agency in Feb 2015, The government has carry out a project to promote wood pellet uses in Thailand Industry, so as to reduce their reliance on imported fuel. According to this project, the government have invested 30-50% of the cost to replace coal-fired boilers with wood pellet boilers. This project is going to increase the domestic wood pellet consumption, and beneftis the wood pellet manufacturers and industries around wood pellets.
Thai ministry of industry has made budget and investment to support the transformation from oil boilers or natrual gas boilers to wood pellets boilers, as well as other energys like ethyl alcohol, solar energy and biogas.
*In Asia, Thailand, Vietnam, Malaysia, and Indonesia are the major wood pellet manufacturers and exporters. Considering the growing wood pellet demand, their production scale and capacities are going to increase, which need more professional wood pellet making machines. TICO is an experienced wood pellet equipment manufacturers in China. Our wood pellet machine, complete wood pellet plants have been exported to over 100 countries in Europe, America, Southeast Asia, and Africa. If you have demand or any questions, please leave us a message in the form below↓
Get In touch Now!
We receive enquiries in English, Español (Spanish), Русский язык (Russian), Français (French) and العربية (Arabic). Our professional team will reply to you within one business day. Please feel free to contact us!