How to build a wood pellet factory?
In brief, to build a wood pellet factory, you need:
Find stable biomass material supply
Locate your factory near the raw materials and with convenient traffic
Design your factory layout, and put safety measures right
Purchase wood pellet production equipment according to your demand, and recruit staffs
Develop customers and agents at home and abroad
Raw material for wood pellet production
What biomass materials do you have? Do you have abundant supply? Are your biomass materials qualified for making pellets? These are the questions you need to consider before building a wood pellet factory.
If you have access to farms, you can use various agriculture wastes like crop straw, rice husk, grass, cotton stalks, etc. If you have access to forestry, you can use forestry wastes like leaves, branches, barks, bamboos, bagasse, EFB, etc. If you have access to saw mill or furniture factory, you can use sawdust, wood powder, wood chips, etc.
You can purchase biomass materials from wood processing factories or plantation owners. The cost of virgin fibers is $70-80/ton, while the cost of recycled wood is lower, about $55-65/ton. And you need consider your distance from the supplier to work out the transportation cost.
The raw materials cost is affected by the moisture content, because you need additional cost for drying. The higher the moisture content, the more you need spend on production. You'd better choose those with low moisture content.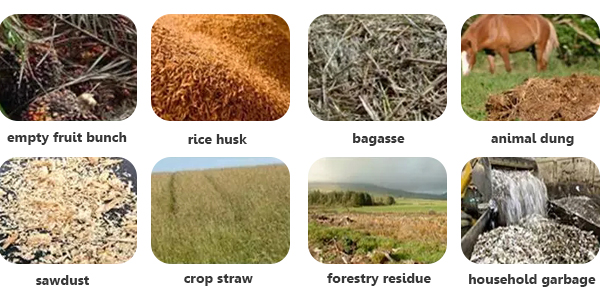 Locate your wood pellet factory
The area of your factory should be large enough to hold wood pellet production, storage, and transportation. Remember to reserve some places for expansion.
Water source. The factory place should have enough and stable water supply. Continuous and efficient production rely on easy access to water.
Electricity. To drive large-scale equipment like pellet machine, hammer mill, drum dryer, and counterflow cooler, we need large electric capacity. Usually we need to install transformers to ensure power supply.
Traffic convenience. It is recommend to locate your factory near the raw material supply and with convenient transportation. It can save your transportation cost and facilitate marketing and distribution.
At last, take the rent, power fare, water fee, local policy into consideration. Generally, the large the production scale, the lower the unit cost, and the higher the economic returns.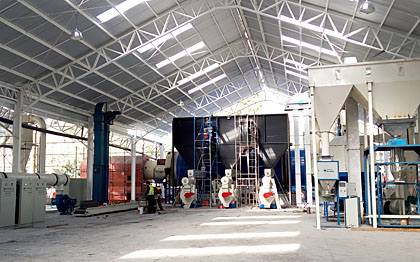 Wood pellet factory layout
All wood pellet production equipment should be arranged compactly to minimize the conveying distance. The equipment should be placed based on the structure of the workshop to facilitate operation, maintenance, and management.
Major production equipment like hammer mill, and wood pellet machine should be placed near the window so that the good lightening facilitate operation.
Arrange the area for raw material storage, wood pellet production, and pellet storage reasonably to make full use of the room.
Ensure safety measures are in place. Leave enough fire separation distance. The raw materials warehouse should have ceilings and separators to prevent water and fire.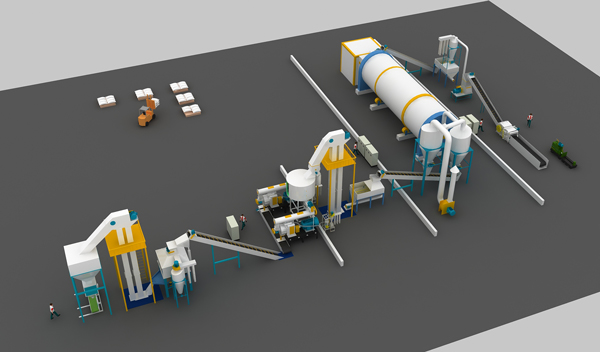 Install wood pellet production equipment
Choose wood pellet machine with suitable capacity according to your need. We provide wood pellet production line with the productivity from 1t/h to 10t/h. If you have needs or any questions, please leave us a message.
Mostly, the raw materials need pre-treatment before making pellets. Dryer machines serve to lower the moisture content in biomass materials. It has airflow dryer and drum dryer 2 types. Air flow dryer has small size and applies to materials with the diameter of 3-5mm. Drum dryer has high capacity and applies to large size materials.
Hammer mill is used to reduce the size of biomass materials from under 30mm to 3-5mm. If the size of raw materials is over 30mm, you need a disc chipper or drum chipper to cut the raw materials into wood chips.
For large scale production, counterflow pellet cooler and pellet packing machine are indispensible. The cooler serves to lower the temperature of newly produced pellets, and increase their hardness. Pellet packing machine can fill wood pellets in bags by predetermined quantities, so that they are convenient for transportation and selling.
The equipment should be able to run continuously for 24h, with high efficiency and low failure rate. The molds should have long service life. Choose a strong and experienced manufacturer. You can inspect its operation period and scale, and identify whether it has obtained the ISO9001 and CE certificates.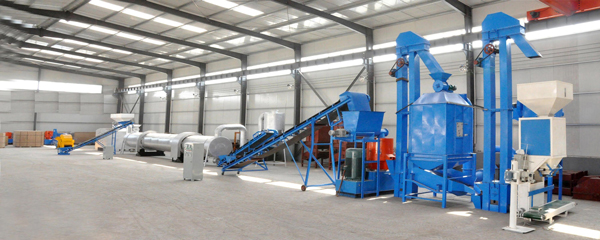 Recruit staffs
After confirming your production scale, you can recruit staffs according to actual demand.
Generally, wood pellet production generates large amount of dust, which will add to labor cost. Adoption of high automatic wood pellet production line can lower the labor cost.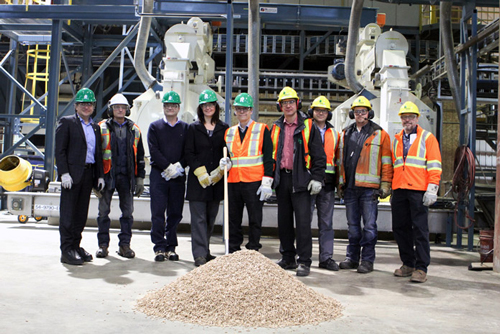 Develop wood pellet market
Develop your customers and agents so that your wood pellets have stable sales channel. You can develop both domestic and oversea market. Currently, Europe and North America are the major wood pellet market, Korea and Japan are growing market.
You can sell wood pellets to families, who use wood pellets in heating stoves and cooking ranges.
You can sell wood pellets to power plant for thermal power generation, or industrial boiler users to take the place of coal, crude oil, and natural gas.

*TICO is a manufacturer of wood pellet production machinery and complete wood pellet production line. If you have demand or questions, please contact us in the form below↓↓↓
Get In touch Now!
We receive enquiries in English, Español (Spanish), Русский язык (Russian), Français (French) and العربية (Arabic). Our professional team will reply to you within one business day. Please feel free to contact us!