Wood pellets industry and market in Australia
Lack of policy support for biomass business
The biomass energy business is active in Australia. It develops rapidly to keep up with Europe and America. But biomass fuel advocates claims that Australia lacks strategy and policy to take full advantages of the biomass resources.
Earlier this year, a essay published by Queensland University of Technology point out that support policy has driven continuous development of biomass fuel in America and Brazil, but Australia's biomass industry doesn't have similar drives.
The director of Australian bioenergy company Heather Bone said biomass fuel has long been forgotten, compared with the solar and wind energy. In the past 10 to 15 years, there is little support policy or developing guidance in the biomass energy industry.
Stewart Peters, The manager of Burdekin project, said that the biomass energy for power generation in Australia is limited, because green radicals worry it will harm forestry resources.
Burdekin bagasse pellet plant
The Burdekin biomass fuel project was established by Inkerman Canegrowers Organisation Ltd. It has obtained financing from Australia Renewable Energy Agency (ARENA). This project can produce 140,000 tons of wood pellets every year. They are exported to Japan to generate electricity, rather than used in Australia. Today, more and more countries fulfills the obligation to cut emission and increase the use of renewable energy.
These pellets are made of the bagasse in Inkerman and Burdekin county in the north of Queensland. Every year it produces 1.7 million tons of sugarcane, with 750,000 tons of sugarcane wastes. The Burdekin factory collects the sugarcane waste and process them into biomass pellets. The annual production is 1 million tons.
Burdekin bagasse pellet project is environment friendly. Compared with wood pellets, bagasse is more economical. It can cut carbon emission, and solve the problem of thick black smoke, which is called Burdekin snow by local people. Besides, this project. Burdekin has regional advantages. This project creates many jobs for local people, and additional values for both planters and manufactures.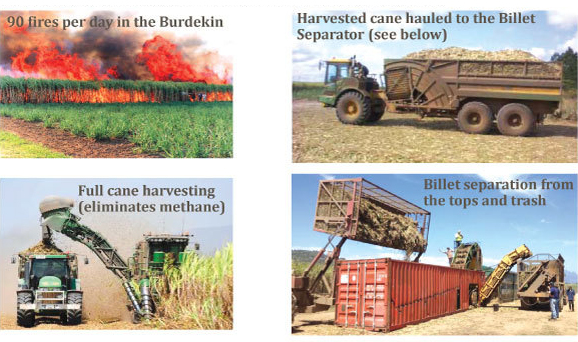 Separate tops and trash from cane billets
Plantation Energy Australia (PEA)
In the Fremantle of northwest Australia, the Plantation Energy Australia (PEA) is running a wood pellet production plant. It uses non-commercial wood materials and the wastes from sustainable wood plantations. This factory has two wood pellets production line, which can produce 125,000 tons of wood pellets every year. And the production will keep growing in the next years.
Richard Allen, one of the managers of PEA, said that the goal of this project is to build a sustainable business, to produce qualified renewable energy, and export it to global markets. This project can create about 50 jobs, and make significant contribution to local economy. Currently, PEA export wood pellets mainly to Belgium, and Japan and Korean are potential market due to short distance.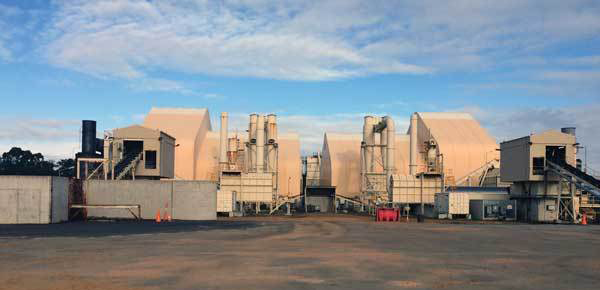 Plantation Energy Australia in Fremantle
Australia forestry resources
Australia has 2 forest areas, one is in the west and south of Australia, the other one is the "green triangle" located in the southeast part. Radiata pines are used for construction. Blue gums are mainly for making papers. With the demand for papers declines, the energy use of forestry become more and more important. The demand from Korea and Japan will promote the growth of plantations.
Australia domestic wood pellet market
Richard Allen is not optimistic about the development of Australia's wood pellet fuel market. Australia is like a large coal-fired generator. There is little biomass power plants, under the political pressure from green party, who worries that biomass energy would destroy native forests, and take away coal miners' work. Besides, the domestic heating supply market is small. The demand of heating stoves in the southern states are small.
Altus Renewable
Altus Renewable in Queensland is specialized in biomass pellet fuel production and sales. It can produce 125,000 tons of wood pellets every year. They are exported to England, Denmark, Korea, and Japan, and used for the heating and co-firing in power plant.
Ian Sandeman has been the management director of Altus Renewable since 2007. Australia has a long way to go before exploiting the potential of biomass energy. Altus Renewable only depend on international market because there is no domestic market.
Altus Renewable is preparing for a project in Mount Gambier in southern Australia. The annual wood pellet production is 500,000 tons. It will export wood pellets from Portland Harbour to Europe and Asia. Once the feasibility research finishes, the factory will take 24 to 30 months to construct. According to Sandman, the new south-Australia government is expected to support this project.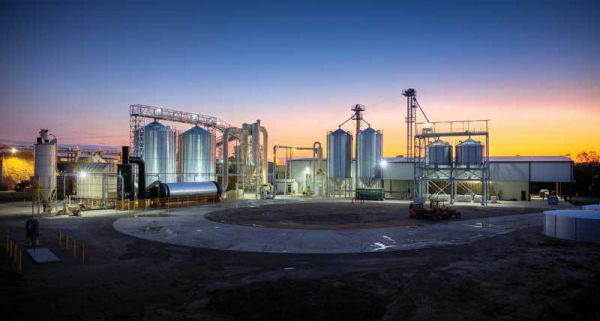 Altus Renewable in Queensland
Future development of wood pellets in Australia
The essay published by Queensland University of Technology reviews that Australia will benefit a lot from biomass fuel and chemical industry, owing to its large biomass resources. Another research shows that the potential accessible biomass energy is 78 million tons, which will reach up to 100 million tons by 2030, and 114 million tons by 2050.
Government investment and policy support is essential for the development of biomass pellet fuel in Australia. Queensland University of Technology advocates the government take measures to drive the development of biomass energy. The biomass business will provide a new growth point for Australia economy, achieve environmental and economical benefits, and create more jobs in rural areas.
Get In touch Now!
We receive enquiries in English, Español (Spanish), Русский язык (Russian), Français (French) and العربية (Arabic). Our professional team will reply to you within one business day. Please feel free to contact us!