Why you should use a wood pellet heating stove?
Wood pellet heater is a new energy heating stove. It originate from Europe. With the increasing attention to clean energy, wood pellet heaters are widely applied all over the world. It consumes biomass pellets, a compressed solid fuel made of biomass materials. Wood pellet heating stove has the advantages of high heating efficiency, energy saving, environmental protection, little smoke and ash emission, and easy operation.
The price of a pellet heating stove is from $550 to $1000. The heating effect equals 2-3 times that of a air conditioner. The pellet consumption for is around $0.16 per hour.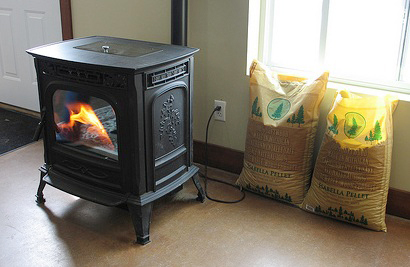 Where are pellet heating stoves used?
Pellet heating stoves are usually applied at home and in shops, as a substitute for coal-fired furnace and wood burning stove. It is more effective in rooms without blocks. Nowadays, some pellet heating stoves can be connected with heating radiators and cooking ranges, which expand their application scenes.
Pellet heating stove structure
Pellet heating stove is composed of a pedestal, combustor, and ash box. The combustor is composed of a air outlet, a chamber with a burning plate, a ignition device under the burning plate, heat exchange tube, and air inlet. The adjustable feed port is installed above the burning plate and connected with the feed bin. The heat exchange tube is connected with the air inlet and the smoke outlet.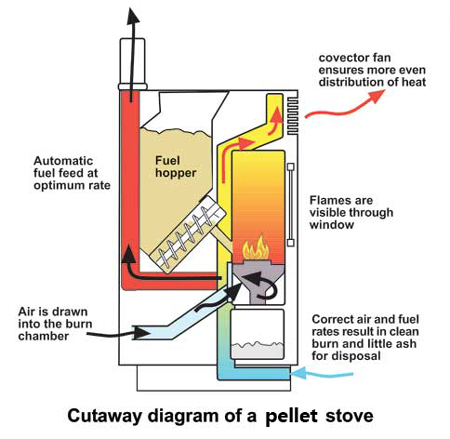 Pellet heating stove working principle
The biomass pellets is fed into the combustor by the feed hopper automatically. The air in the room is sucked into the stove by a fan. After heating, the warm air circulates in the living room or come out though the outlet.
By connected with expansion tanks, pipelines, pipe fittings and heating radiators, the pellet heating stove forms a independent home heating system. The wood pellets burn in the combustor and heat up the water. The hot water circulates in heating radiators and pipes and bring warmth to every room.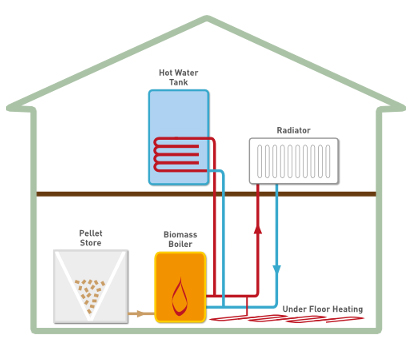 Advantages of wood pellet heating stove
Easy operation, save labor
You can turn on the pellet heating stove within 10s, without complicated setting. Equipped with automatic feeding system, it can work 30h in the absence of users. You only need to set the time and temperature, the stove will control the pellet fuel feeding volume. Besides, you only need to clean up the ash once every day. It doesn't take your much time and efforts.
Energy efficiency, environmental friendly
Using coal stove or firewood stove will generate a lot of smoke. These equipment will cause pollution to the environment and has been restricted in many places. Wood pellet stove is a high energy-efficiency product, it generate little smoke in combustion. Besides, wood pellet fuels are much cheaper than other fuels. As researches manifest, wood pellet stove cost 20% lower than coal, 60% lower than electric heating, 40% lower than gas heating, and 50% lower than liquefied gas.
Safe and durable
Traditional heating device has many potential hazard, like scald, explosion and fracture. Modern heating stoves adopt negative pressure low heat combustion technology. They avoid high temperature in certain parts, keep the combustion steady and continuous, and prolong their service life.
Besides, pellet heating stoves adopt special steel frame. The combustion room are enclosed with explosion-proof glass. The intelligent alarm system will warn you when the room temperature exceed the setting temperature or pellet fuels are in short.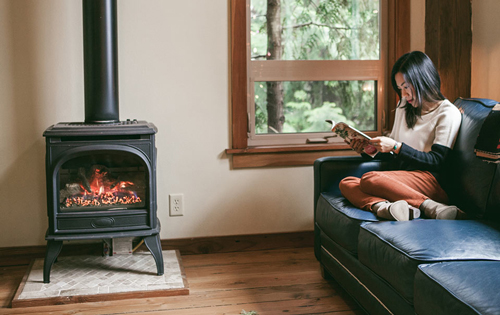 Easy to install, save place
Traditional furnaces are installed in a certain place and can't be moved. Modern pellet stoves don't take much space owing to compact design. They are easy to install and maintain, and can move to other parts in the room. What's more, pellet heating stove looks elegant than traditional stoves. It has decorative effect in rooms.
As long as you buy the pellet heating stove from formal manufacturers. They usually provide 1 year warranty and lifelong maintenance. Besides, you can gain instruction on operation and installation, and solution to problems from after-sale service.
Wide application
Biomass pellet heating technology has been applied in different industries, such as hot air heating, power generation, aquaculture, industrial boiler, and environmental protection renovation. By adapting biomass energy, we can improve the heating efficiency, reach the requirement on emission, and save the cost of operation and maintenance.
How to use pellet heating stove properly?
Proper setting and operation, timely maintenance and replacement can improve the heating effect and prolong the service life of a pellet heating machine. Here are some tips from a pellet heater engineer.
The residue gas concentrates high up in the pellet stove and heating pipelines. So you need install bleeder tubes at the top of the pipeline.
The pellet stoves are usually connected with heating radiators, so that the hot water circulate and transmit heat to other places. These heating radiators should be heated evenly, unless there is residual air in upper water pipe. In this case, you need install a tee joint to expel the gas out.
Close the fire door and open the ash door when the during the combustion. When the pellet heater is not in use, close the ash door.
Clean up the pellet boiler and expel the waste water before using. Descaling regularly to improve the heating efficiency and prolong the working life of the boiler.
Before installing the safety valve, check if the rubber mat has aged. Replace it in time if necessary.
Get In touch Now!
We receive enquiries in English, Español (Spanish), Русский язык (Russian), Français (French) and العربية (Arabic). Our professional team will reply to you within one business day. Please feel free to contact us!