Where and how to sell wood pellets?
After building a wood pellet plant and starting making pellets, the next issue is to develop your market. Selling wood pellets is a major problem in front of most medium and small scale pellet mill factories. How to detect demand and exploit the market? Here are some experiences shared by insiders.
As a clean and renewable energy, biomass pellets can be used in biomass boilers, pellet burners, fireplace, heating furnace, hot blast stove, steam generator, barbecue, etc. Biomass boilers can be used for humidification, heating, energy supply, high-temperature disinfection.
What factories use these equipment? Almost all manufacturing companies, including drug factory, food factory, beverage factory, clothes factory, chemical factory, power plant, flour factory, school bathhouse, bath center, washing factory, rubber factory, paper factory.

How to develop wood pellet customer?
As you have known where the wood pellets can be used, you need to find those who have these appliance.
You can contact manufacturers of these biomass appliance and get the customers who bought these equipment. You can direct contact the salesman in these manufactures, and pay them for introducing clients.
Build relationship with high-level salesman. If you price is competitive, they will order from you. Enlarge your sales network from whoever can sell your products, and you will gradually have stable source of customers.
If you have relationship with government sectors, you can get the user lists of biomass boilers and pellet burners from the Quality and Technology Supervision Bureau and environment protection bureau.
How to market your wood pellets?
Internet marketing is a popular and economic way. You can recruit some experienced marketers to promote. Once you have enough exposure and clicks, there will be a flow of customers find you.
If you are a individual household, you can be subordinate to a large wood pellet factory. With formal brand and stable channels you can sell better.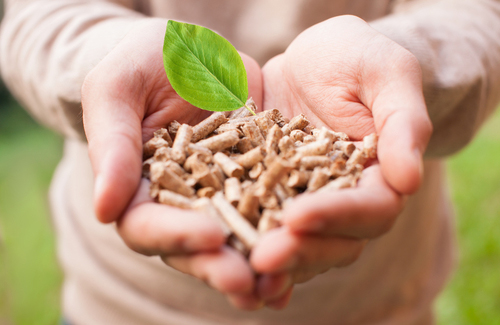 Wood pellet fuel marketing strategy
Market segmentation
No companies can target at all market and produce all types of products. They need to segment the market and choose one or more target markets. Biomass pellet fuel is a niche product. It can be divided into domestic and oversea market, urban and rural market, or living purpose and production purpose.
Accurate target market
Farmers, biomass boilers users and fire power plant is the target market of wood pellets, which can take the place of coal.
For farmers, young families, empty-nest elderly, and rich families are potential customers. Yong people like trying new technology. Empty-nest elderly are in danger when using coal stoves. Rich family would like to pay more for higher living quality.
For industrial boiler users and fire power plant, those in heavily polluted cities prefer to transform to biomass fuel. Local government have made policies to restrict coal-fired boilers and encourage clean energy.
High market positioning
Biomass pellet fuel should be marketed as high-tech environmental-protection products. Manufacturers should compete by quality rather than price.
Many biomass pellet manufacturers devoted to lower the production cost. A better way is to invest more in research and development, and increase the technical content and quality. Emphasize its advantages over coal and crops, and adopt differentiation competitive.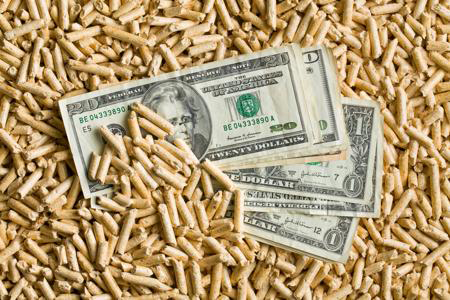 In underdeveloped areas, most people don't have environmental conscious, and only a few people would like to pay more for clean energy. So manufacturers can't achieve scale effect with low cost.
Although traditional fuels like coal and oil is decreasing, they still have higher technology maturity and larger market scope than biomass fuel. So biomass pellet fuel don't have remarkable price advantages in short terms.
Develop sales channels
Most biomass fuel manufacturers are small scale. Due to lack of finance, they invest more in production and pay less attention to sales channels. This is why many manufacturers operate poorly. Wide and flexible channels can not only make customers easy access to your products, but also brand your products.
Therefore, manufacturers should cultivate your channels with great efforts, and motivate the activeness of dealers. With the popularity of internet, more and more companies build internet marketing channels to promote.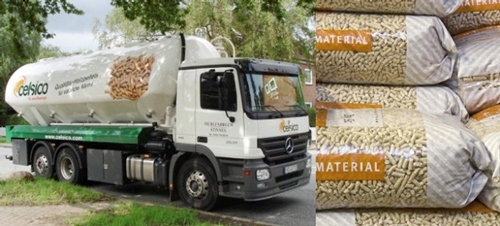 Adopt the right promotion method
The selling points of biomass pellets are safe and clean. The advertising image should be about healthy and happy life. Internet is the most economical medium. If you have enough budget, TV and outdoor advertizing is a good choice. As a new energy, trail sale is important, you can choose some influence customers to form demonstration effect, so as to bring along other peoples.
Improve your product quality
Production quality is the core of marketing. To form different advantages from traditional fuels, you should ensure their high heat value and low ash content. Many manufacturers adopt crop straws as raw materials. They are hard to process, the pellet density is low, and easy to cause slag and corrosion. This will come to no good. They should pursue high quality rather than low cost.
High quality wood pellets are made of waste wood as materials. They have high density, high heat value, low ash content, and little smoke emission. Nowadays, a growing number of users care more about cleanliness than cost. Manufactures should in crease the investment in R&D so as to increase the quality and cleanliness of biomass pellet fuel.
*To produce high quality wood pellets, you need high-efficiency wood pellet machine. TICO is a professional pellet mill manufacturer and supplier. You can find our products in the right sidebar. If you have interest or question, please contact us in the form below↓↓↓
Get In touch Now!
We receive enquiries in English, Español (Spanish), Русский язык (Russian), Français (French) and العربية (Arabic). Our professional team will reply to you within one business day. Please feel free to contact us!